Tapered Steerer Tube 1.125" to 1.5"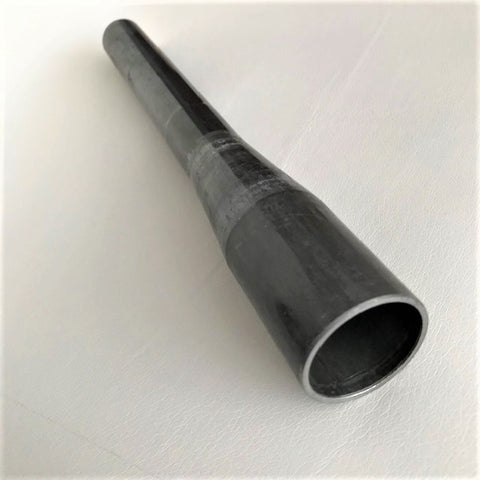 These are made by a Taiwanese manufacturer who supplies steerer tubes to major brands for their rigid forks.

Made from seamless 4130 chromoly steel in the annealed condition. 11.5" long, 405 grams. A race ring is included, Builders have complete freedom to attach it by their preferred method, at their preferred location. These are well made, with uniform wall thickness and concentricity, and an excellent interior and exterior finish. The 28.6mm section is 7.5" long, the 39.8mm section is 2.125" long, the tapered section is 1.875" long. The 39.8mm section may have to be reduced to accommodate some headset tolerances. Please note that 39.8mm is a nominal dimension. The actual measured diameters range between 39.88mm and 39.92mm. 
The race ring is 1.75" OD and .2"(5mm) wide. The race ring may require minor sanding of the inside diameter to achieve the tolerance desired by the builder(for press fit or slide fit).
The steerer tube and race ring are shipped with a surface coating to resist corrosion. This coating is easily removed.