ISO brake caliper mount with cutout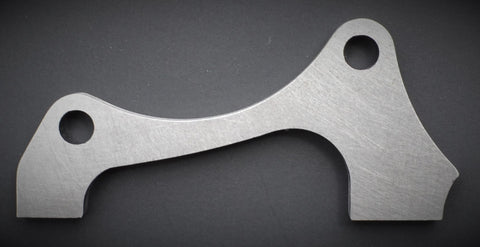 A standard ISO disc tab. 3/16" thick. Made from 1019 steel. The edges are smooth and the part is ready to attach. No further finishing is required by the framebuilder.
This ISO caliper mount is optimized for frames. It does not have sufficient geometry for all forks, but can be adapted to some designs. Reasonable shipping costs make this a very economical part, especially if you are ordering from outside of North America.