1.0mm Axle Spacers. Stainless Steel.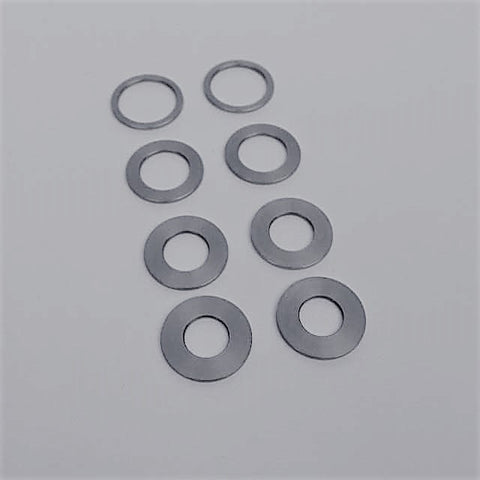 Precision 1.0mm thick(+- 0.001") axle spacers allow you to extend dummy axle length. Any standard axle can be made 2mm longer to allow for spring back after welding. All are nominally 0.75"(19mm) OD.
Available for traditional dummy axles with 9mm or 10mm ends, or for through axle dummy axles using 12mm or 15mm skewers. Use them on all of your dummy axles so you don't need to purchase nominal length and extended length versions.
They can also be used as spacers for wheelbuilding, or for brazing onto dropout faces.
 Sold in pairs.