Cannondale K33049 Compatible Derailleur Hanger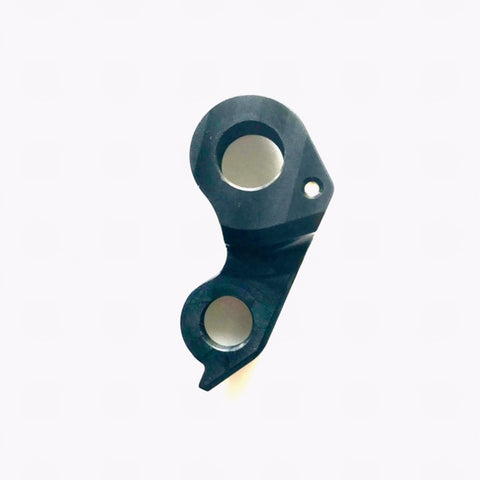 This derailleur hanger replaces the Cannondale K33049 derailleur hanger that is common on many Cannondale frames. It's perfect for people making custom 3D printed dropouts, as it is compact. This allows for a compact dropout design, reducing manufacturing costs. It also allows the end user to easily source a replacement hanger, as there are many suppliers offering a similar product.
The derailleur hanger is machined, not cast. This process produces more acurate geometry. All threads are anodized, ensuring high strength. Dimensional specifications are available to framebuilders.
This model is typically found on(but is not limited to) Synapse Carbon, F-Si, Topstone Alloy, and Slate models. This replaces the older KP419 derailleur hanger, which is almost identical. This has a single lead thread, which is for standard M12x1.0mm skewers. If you are using the so called Doubled Lead(Speed Release) skewers, you must use the K33009 derailleur hanger.