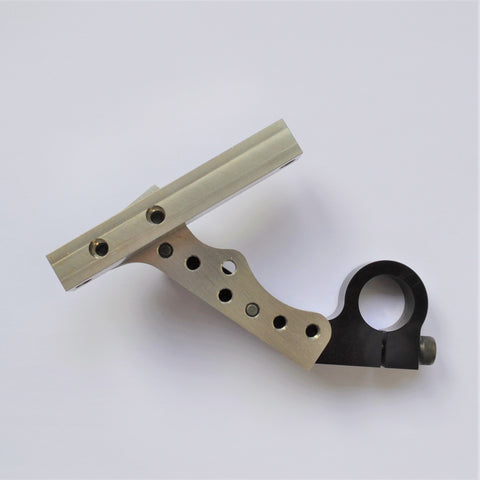 Post Mount adapter set for 140mm, 160mm, 180mm and 203mm rotors.
The set includes a standard mounting block and an adapter plate. The caliper mount can be attached for standard rotor sizes. The adapter set mounts to the Incepi ISO fixture body(sold separately).
The small mounting block fits into any rear triangle, no matter how compact the geometry. At the same time the fixture does not obstruct the welding or brazing torch. The mounting blocks do not flex or twist during brazing or welding. The main body of the fixture is the standard Incepi ISO fixture, which must be purchased separately. 

The photo shows the adapter set attached to the standard ISO fixture. 
It looks unusual but it works very well!